Welcome to my freelance fiction editing website!  Please take a look around, check out the services I offer, peruse my helpful hints and tips, and feel free to contact me with any questions.
I'm a writer and copyeditor with a background in Theatre. I speak a little rusty Spanish and rudimentary (albeit enthusiastic) Italian, love to travel and discover new favorite places, and find deep contentment in hiking mountain trails or in puttering about my organic garden.
One of my greatest pleasures is teaching workshops aimed at helping my fellow writers improve their craft and increase their chances of publication. This love of teaching also carries over to my editing style. When I copyedit your manuscript, I will often explain why I made a particular correction or suggestion, so you can improve your own self-editing skills.  
I will also let you know if I feel your manuscript is not yet ready for a copyedit and make suggestions for the next steps needed in your journey toward publication.  At least a third of the manuscripts submitted to me need more attention to structure, plot, story or other development-related issues. Many would benefit from a good critique. Please note: I am not offering developmental edits or manuscript critiques at this time.
My goal as a copyeditor is to help you put your best work forward.  The manuscript contains your story and your vision, not mine. The best compliment I receive is when a writer tells me my edits are invisible in her final manuscript.
I don't want to change your voice—but I do want to help it soar!
Click here to see the types of editing I offer.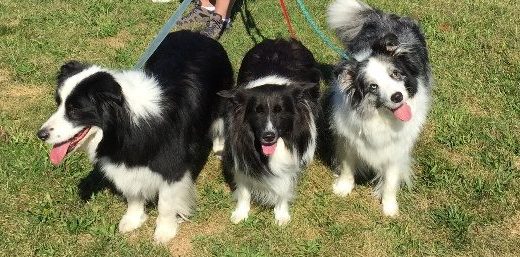 I live with my husband, three rambunctious border collies and a terrorist kitty not far from the beautiful fieldstone walls of Virginia horse country. In addition to my copyediting projects, I'm also at work on my Stonewall Mysteries cozy thriller series plus an action-adventure story set in Italy.